Mexico likes what's going on in Arizona & Lesbians Can't Get Dick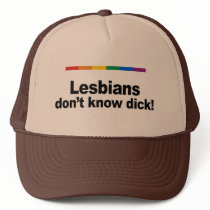 This
case
just isn't going to end anytime soon
.
A U.S. judge temporarily blocked the most controversial parts of the law from going into effect. The sections put on hold would allow police to investigate "the immigration status of a person stopped, detained or arrested" and to arrest anyone they think might be subject to deportation, and would make it a crime "for an unauthorized alien to solicit, apply for, or perform work."
Apparently, Mexico is taking the initiative to 'ensure that the rights of Mexican nationals are not violated.' I'm sure all you lovely Rioters have several thoughts about this not-surprising development. Comment, Tweet, or email IncitingARiotPodcast@gmail.com.
In stupid daytime TV cohost news
: Elisabeth Hasselbeck - that font of conservative eloquence -
alluded on Tuesday's episode of the View
that lesbians that come out later in life do so because, as she says, "All the older men are going for younger women, leaving the women with no one." Because, you know, if you can't get dick, you're forced to enjoy the vadge. Yes, it's crude, but come on... She actually said lesbians are lesbian because they can't get a man!
Her entire uneducated rant is caught in video form, which you may view below.
Speaking of the View, President Obama taped his appearance on the well-watched show today, making him the first sitting president to appear on a daytime talk show. The episode will air tomorrow (Thursday), and I'm eagerly anticipating what will be/was said. I'm sure Mrs. Hasselbeck will put on a good show of pretending to be polite. It will be interesting to hear if he comments on the Shirley Sherrod debacle.
Thought I was going to gloss over that story, Rioters? Never fear. Check out the latest episode of Inciting A Riot: the Podcast for my take on the Sherrod case. Oh wait. I need to finish recording that show.
One last thing
: I JUST FINISHED the Kelley Armstrong book
Waking the Witch
. My full review will be out soon! All I can say is that I hope you've entered the swag draw for this month, because this is a book you'll want to win!
Love and Lyte,
Fire Lyte