Get Up and MOVE!!! (Shake that Mercury Retro off)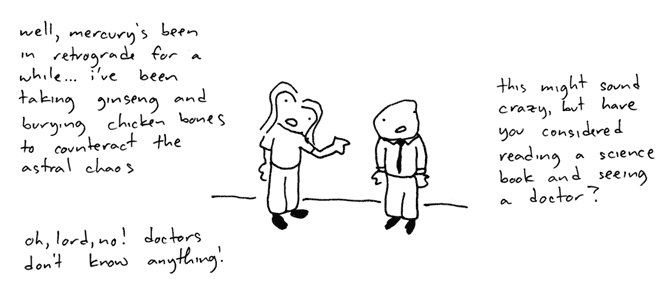 Mercury
finally went direct around the middle of this week. For at least the past couple of years, Mercury has gone retrograde right smack in the middle of the holidays. While the logical side of my brain wants to say:
Mercury Retrograde?! Pshaw! That's just Seasonal Affective Disorder combined with the hectic nature of the holidays, going into debt to get little Timmy the Wii/Zelda bundle, and working longer hours in your crappy retail job!
But the spiritual side of my brain is starting to say things like:
OH GREAT GODS STOP! PLEASE, JUST MAKE IT STOP! WHAT IN THE NAME OF HEAVEN MUST I DO JUST TO MAKE YOU GO DIRECT?!?!?!?!?!
Seriously, I was thiiiiis close to making a deal with Rumpelstiltskin. (That's a Once Upon a Time reference, folks.)
Mercury isn't retrograde anymore, and there is still a little over a week until Christmas. (spare the anti-Christmas hate mail) Less than a week until Yule. Still, you have some shopping/decorating/breathing days between now and your celebration of choice.
Side note: Last night I went to a Christmas party for Partner's work. Lemme say...if there is anyone out there that gets to complain about being beaten over the head with the "Jesus is the reason for the season" stuff, it would be me. Today. Seriously, the owner of his clinic and his wife both read lengthy selections from the New Testament. I'm not against the Bible, but...not at a party. Still not complaining. Ok, I guess I just did, but whatever...
Either way, we need to shake it off! Wake UP! Shed that lingering Mercury Retro funk. Wipe that "if one more person says Merry Christmas, I'm going to shove my athame up their..." right off. And DANCE! Nothing wakes me up more than putting on some good music and dancing like no one is watching. When no one is watching. At home. Behind locked doors.
I've put a few selections below to get your Friday off right, but feel free to add your favorite dance track in the comments section below!
Love and Lyte,