Mark Berndt & a meditation on forgiveness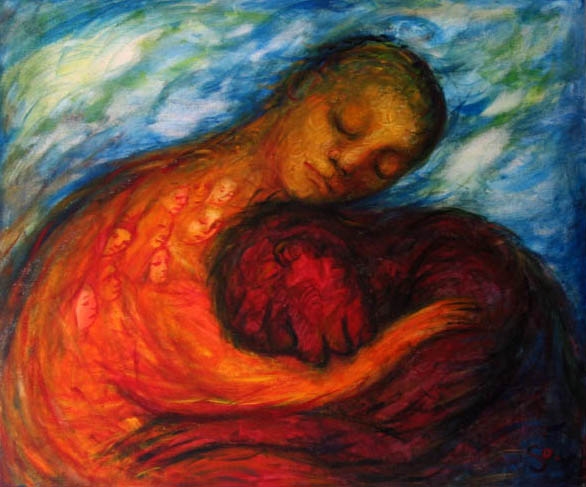 Forgiveness
, as a concept, is one of the most beautiful evolutionary steps humanity has taken. I get choked up when I see stories of a woman truly forgiving her son's killer. When lovers can forgive the sins of their partners, when estranged friends can put the past behind them, when a reformed racist can be forgiven by those he/she has wronged...it all just does something to me. I weep openly and fully when I see instances of exceptional forgiveness.
And then, there are news stories
like this one out of LA
. (
A warning: this story is exceptionally graphic. Seriously, I physically threw up after reading it.
)
Mark Berndt is being held on a $23 million dollar bail for 23 counts, at this point ($1 million for every count, and there are at least 10 more pending), of possibly the most disturbing acts I have ever heard of perpetuated on children. He bound them, blindfolded them, gagged them, fed them his semen (which he did when they were blindfolded, feeding them with a spoon and calling it a tasting game), put cockroaches on them, and photographed everything.
Berndt has had over 30 years of teaching experience. 30 years to, possibly, victimize countless children in this manner. He was caught when he attempted to have some of his nearly 400 photographs processed, and 40 of them were found by a film processor and reported to police. (THANK YOU WHOEVER YOU ARE!) 390 photographs were found in his home like these, and the aforementioned spoon was also found with DNA matching Berndt.
He is facing multiple life sentences.
His victims are all between the ages of 7 and 10.
I would now like to apologize to you, the reader, because I am about to become quite crude. This disgusting piece of shit should roast in the pits of Hell for all eternity. I do not advocate violence, but this is a case where I'm not sure I'd care if they chose the death penalty.
And see, here is my conundrum. When I hear egregious stories like this, where someone's crimes are so extreme and so severe (and especially involving children), I cannot fathom forgiveness. I cannot fathom not only the ability for any of the parents or victims to forgive this guy, but I cannot fathom how deity could possibly forgive such a man. Crimes against the innocent, the defenseless, out of coldness and disease...I just don't understand that level of forgiveness. Because, I want to rage against this man. I want to hate him, and I want to say things like "I hope he burns in Hell" and I want to mean it.
But...at the same time...I'm sitting here crying, because I'm so conflicted. Because of the one simple question, "Doesn't everyone deserve forgiveness?" Shouldn't everyone have that opportunity?
I don't know... I'm not sure that one could atone for this much horror in one lifetime, however. So, I suppose it's times like this when I hope for reincarnation, when I hope that it exists and that someone like this has a few more lifetimes to make it right.
What do you think, Rioters? What do you think of forgiveness and/or this story?
Love and Lyte,
Fire Lyte